Interior Design

North Hills, Ca.

Interior Design

Newbury Park, Ca.

Home Staging

Thousand Oaks, Ca.

E Design Online

Tampa, Fla.

Designing a room can be stressful! Whether you want a room makeover, furniture ideas or just 
rearranging
 the room, space planning, floor plans, window treatments, accessories, or color direction, finishing touches, a room refresher, or contemplating a remodel, or a grand plan; I will work with you to design a look and feel that will reflect your lifestyle, tastes and vision. 
I will be happy to schedule a convenient time to consult with you for an in home consultation to refine your personal style and needs. In addition, I also offer a 
FREE Estimate
 for your makeover room by filling out a 
Questionnaire
 via e-mail. It's easy! Just submit your room dilemma description, including photos. You will receive a FREE estimate for your room makeover 
Design Plan
 within 1 - 2 days.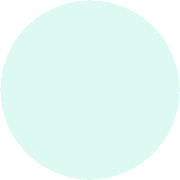 (your own furnishings)

(using your own things)

(design online)

Faux Painting

Stenciling

1.  Consultation

3.  Contract Project with Designer

     ……... or ...…..

4.  DIY (do it yourself) with your 'Design Plan' Guide

     (options to use some or all of my services to implement your project)

Interior Design

Granada Hills, Ca.

Serving:

​Granada Hills

San Fernando Valley

Valencia

Simi Valley

Agoura

Calabasas

Westlake Village

Newbury Park

Thousand Oaks

California